What is OpenShift?
Red Hat® OpenShift® is a hybrid cloud, enterprise Kubernetes application platform.
The Kubernetes platform for big ideas,
Empower developers to innovate and ship faster with the leading hybrid cloud, enterprise container platform,
trusted by 1,700+ organizations.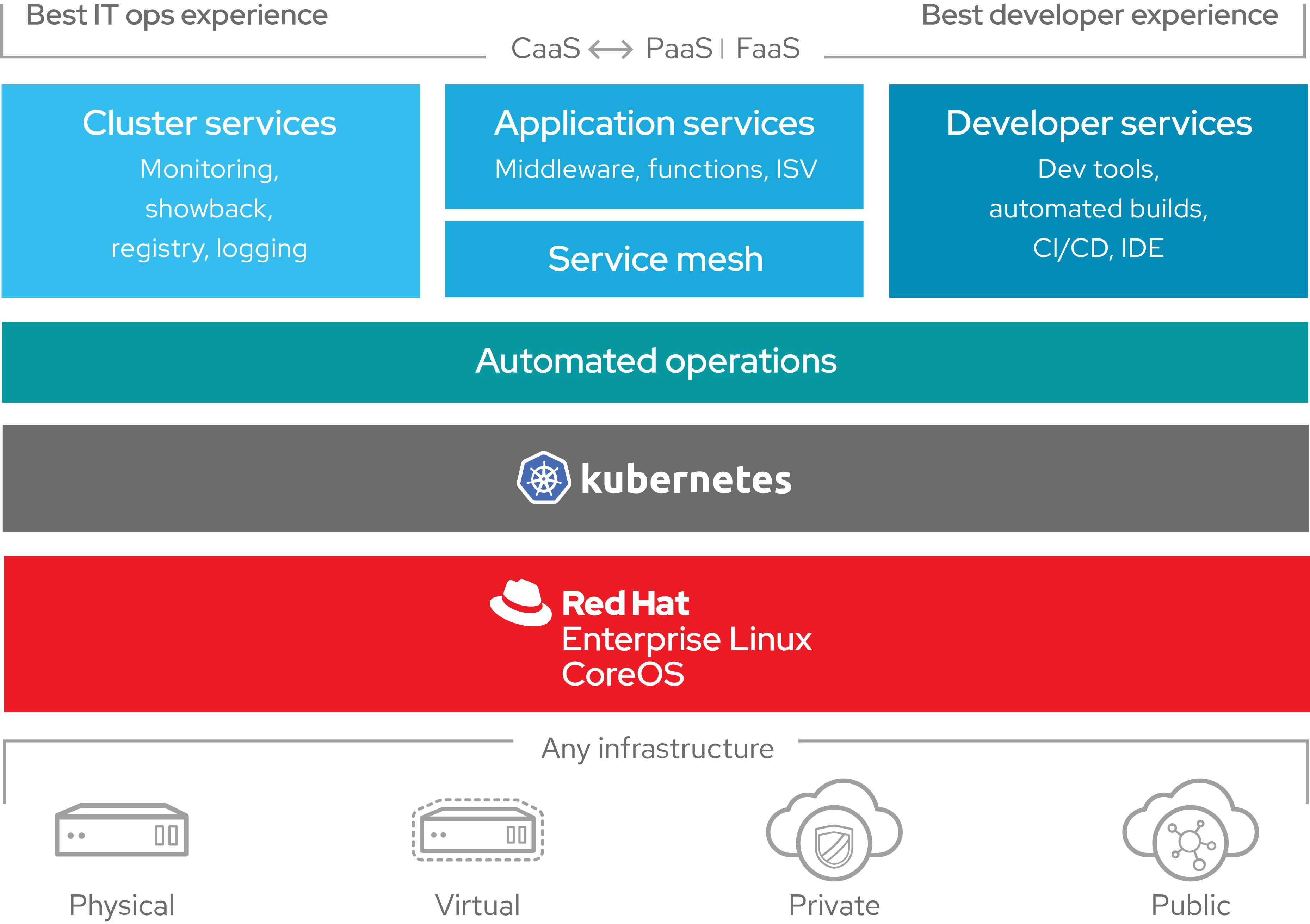 Private, high-availability Red Hat OpenShift clusters hosted on Amazon Web Services and Google Cloud
Delivered as a hosted service and supported by Red Hat

Supported by Red Hat

Highly available Red Hat OpenShift clusters hosted on Microsoft Azure
Delivered as a hosted service jointly engineered, operated, and supported by Red Hat and Microsoft

Supported by Red Hat and Microsoft

A flexible, fully-managed service of OpenShift on IBM's public cloud
Delivered as a hosted service and supported by IBM


Supported by Red Hat and IBM
A Kubernetes platform on your own infrastructure designed with security in mind
Build, deploy and manage your container-based applications consistently across cloud and on-premises infrastructure
Supported by Red Hat
For developers
Code. Shift. Push.

Build with speed, deploy at scale

No two developers work in exactly the same way. Red Hat OpenShift helps application developers build with speed, agility, confidence, and choice. Code in production mode, anywhere you choose to build. Get back to doing work that matters.

Simplify your application development >
For operations
Stable. Scalable. Enterprise security.
Consistency and stability, everywhere you operate

Increase efficiency with automated operations, without sacrificing stability. Accelerate developer productivity and deliver application portability on a consistent foundation across the hybrid cloud, commercially supported by the open source enterprise software leader and with all the benefits of enterprise security.
For business
Unite your teams, shift your business
Stay ahead of your competition

Red Hat® OpenShift® is a platform for long-term innovation. Power business transformation and unite your teams on a cost-effective, single platform to quickly deliver the exceptional experiences your customers expect, anywhere they are.
Multiple deployment models to meet your needs
Red Hat OpenShift lets you easily and quickly build, develop, and deploy in nearly any infrastructure, public or private. Whether it's on-premise, in a public cloud, or hosted, you have an award-winning platform to get your next big idea to market ahead of your competition.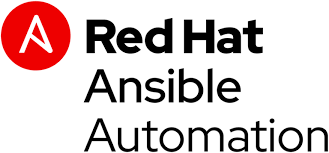 What is Red Hat Ansible Automation Platform?
Ansible Automation Platform provides an enterprise framework for building and operating IT automation at scale, from hybrid cloud to the edge. Ansible Automation Platform enables users across an organization to create, share, and manage automation—from development and operations to security and network teams.
IT managers can provide guidelines on how automation is applied to individual teams, and automation creators can write tasks that use existing knowledge. Ansible Automation Platform provides a more secure and stable foundation for deploying end-to-end automation.
What do you want to automate today?
Infrastructure
Build, provision, and manage applications and infrastructure across public or private cloud, containers, and virtual environments
Applications
Automate your application deployments and make your installations, upgrades, and day-to-day management repeatable and reliable.
Networks
Manage entire network and IT processes across physical networks, software-defined networks, and cloud-based networks.
List item one
List item two
List item three
Containers
Manage and automate your Kubernetes clusters and scale containerized applications with support for Kubernetes Operators and frameworks.
Security
Orchestrate security systems using a curated collection of modules, roles, and playbooks to investigate and respond to threats.
Cloud
Provision instances, networks, and infrastructure with support modules that ensure deployments work across public and private clouds.