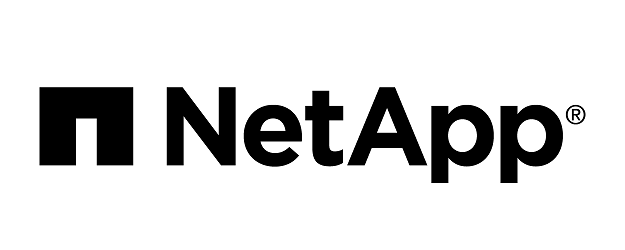 Only NetApp delivers everything to build your unique data fabric.
Throughout the world, leading organizations count on NetApp for software, systems, and services to store, manage, protect, and retain one of their most precious assets: their data. NetApp provides a full range of hybrid cloud data services that simplify management of applications and data across cloud and on-premises environments to accelerate digital transformation.
Incorporated in 1992 and headquartered in Sunnyvale, CA, NetApp created the world's first networked storage appliance. Our products, solutions, and services portfolio focus on customers' top IT imperatives as they undertake digital transformations. Our approach to data services enables organizations to inspire innovation with the cloud, build clouds to accelerate new services, and modernize IT architecture with cloud-connected flash.
NetApp's Strategy: The Data Fabric
The data fabric is NetApp's strategy for simplifying and integrating the orchestration of data services across a choice of hybrid, multicloud environments. As a leader in cloud integration and hybrid cloud, we help companies build their data fabrics so they can easily control where applications run, and data resides.

Figure 1: Data fabric connectivity through hybrid multicloud – Data fabric connects everything, across diverse platforms and incompatible data silos with virtually no down time.

Figure 1
Cloud Leadership
NetApp helps to accelerate your journey to the cloud, using the best hybrid cloud transformation offering in the industry that connects on-prem solutions to the major hyperscaler public cloud providers including Amazon Web Services (AWS), Microsoft Azure, Google and others.
Industry Leadership
The industry has awarded NetApp with hundreds of honors for innovation, leadership, and culture.

Figure 2: Successful customers drive NetApp industry leadership.
Gartner has recognized NetApp as a leader in the 2019 Magic Quadrant for Primary Storage. In this report, NetApp is named as a leader in two areas: our ability to execute and the completeness of our vision.

We believe the 2019 Gartner Magic Quadrant for Primary Storage further acknowledges that our solutions deliver data-driven business outcomes across core, edge, and cloud.

Figure 3: 2019 Gartner Magic Quadrant for Primary Storage – The full report is available from NetApp here.

Figure 3
Leadership Across the Portfolio
NetApp continues to lead the market with an integrated portfolio of platforms and solutions. We set the standards for the industry in Flash, OS, capacity, OpenStack, and Object Storage, to name a few. Our innovations help organizations to accelerate critical applications, increase data visibility, streamline data protection, and boost operational agility. We lead in the following areas:
#1 Storage & Device Management software
#2 in Capacity Share and Revenue Share for Integrated Infrastructure and Certified Reference Systems for Cisco/NetApp FlexPod
Fastest Growing Storage Infrastructure Software vendor, YoY revenue growth3
A Leader in Object-Based Storage
A Leader in File-Based Storage for Second Consecutive Year
A Key Player in Data Services for Hybrid Cloud
Fastest Growing Top 5 Software-Defined Storage Controller Software vendor, YoY revenue growth3
Market-leading growth with NetApp FlexPod4
Named a Strong Performer in The Forrester Wave™: Hyperconverged Infrastructure
NetApp HCI is included in IDC's new "Disaggregated HCI subcategory in its Converged Systems/HCI Tracker
NetApp StorageGRID receives second highest Product or Service Score for Hybrid Cloud Storage in Gartner Critical Capabilities for Object Storage report
A leader in persistent memory and NVMe technologies
NetApp delivers data management solutions to over 30,000 businesses worldwide to help them unleash the full potential of their data. In a world transformed by digital technology, businesses cannot move ahead with data in silos. They need fast insights, seamless access, and the peace of mind that comes from knowing their data is protected and within their control.
NetApp All Flash FAS
| | |
| --- | --- |
| NetApp AFF systems are designed to help organizations accelerate their infrastructure transformation and fuel data-driven strategies. AFF is a robust scale-out platform built for virtualized environments, combining low-latency performance with best-in-class data management, built-in efficiencies, integrated data protection, multiprotocol support, and nondisruptive operations. Powered by NetApp ONTAP data management software, AFF systems deliver the industry's highest performance, superior flexibility, and best-in-class data services and cloud integration to help you accelerate, manage, and protect your business-critical data in the hybrid cloud. | |
NetApp Hybrid-Flash Arrays
NetApp FAS arrays, powered by the NetApp ONTAP data management software, help you build a storage infrastructure that is simple, smart, and trusted. FAS systems, optimized for easy deployment and operations, also have the flexibility to handle future growth and cloud integration.

With highly available hardware and powerful software, FAS systems cost-effectively deliver the data protection, security, and scalability to safeguard data and help staff be more efficient. Whether you are running a small business, a remote office, or a large enterprise, the FAS family's range of capabilities for SAN and NAS workloads make it an ideal solution for general-purpose business applications as well as backup and retention.
NetApp Hybrid-Flash Arrays
NetApp HCI delivers IT simplicity and business efficiency, security, and flexibility. NetApp HCI is as disaggregated hyper converged infrastructure that is deployed and maintained as a single appliance with compute and storage nodes that can scale independently. Independent node architecture gives you the ability to intermix product generations to unlock new capabilities without forklift upgrades. Once the minimum configuration requirements are met, now, starting at just 2 storage and 2 compute nodes, you can mix and match storage and compute nodes and sizes.
NetApp HCI gives you the ability to easily manage and run multiple applications with the predictable performance that your users and customers demand. Scale compute and storage resources independently so you never pay for more than you need. Deploy in minutes with a turnkey cloud infrastructure that eliminates the complex management of traditional three-tier architectures.
In addition, NetApp HCI is integrated into your data fabric. You can use the full potential of your applications, with the data services they require, across any cloud. With the NetApp HCI future-proof environment you can seamlessly add multiple new workloads such as SQL Server, MongoDB, and more, to support your business transformation.
NetApp E-Series Hybrid Flash
E-Series is built for dedicated, high-bandwidth applications that require simple, fast, reliable SAN storage such as data analytics, video surveillance, and disk-based backup. The NetApp E2800 is a hybrid flash storage system with a low acquisition cost and ever lower cost of ownership. Unlike other storage systems that add file or virtualization layers in the I/O data path, E2800 hybrid arrays are purpose-built to optimize performance for mixed workloads and improve IOPS and throughput to help you extract value from your data and take action faster. The E5700 system was designed with NetApp SANtricity OS adaptive caching algorithms, which address a large range of application workloads. Those workloads range from high-IOPS or bandwidth-intensive streaming applications to a mixture of workloads that deliver high-performance storage consolidation.
Cloud Volumes ONTAP
| | |
| --- | --- |
| Cloud Volumes ONTAP provides a data storage solution on AWS, Google, and Azure that fits different customer requirements. Cloud Volumes ONTAP is deployed through NetApp Cloud Manager, a single-pane console. It provides installation, resource assignment, and data provisioning. Cloud Manager is used for day-to-day management activities of the cloud data resources and it simplifies cloud storage management by providing cloud monitoring and administration frontend for NetApp ONTAP storage systems for on the premises, hybrid, or in the cloud. All Cloud Manager functions can be executed with RESTful API calls, allowing automation and orchestration of cloud storage operations. Cloud Volumes ONTAP provides two methods for consuming storage: Pay-as-you-go is purchased directly from your cloud provider marketplace and is charged on an hourly basis. The bring-your-own-license or BYOL model is a license purchased from NetApp. It is installed in your Cloud Volumes ONTAP instance. BYOL subscriptions can be purchased in 1-, 2-, or 3-year increments. | |